Meet our Veterinarians and Staff
The staff of Blackwater Veterinary Services is a dynamic group of individuals that blend well to provide quality knowledge and care to clients and patients. A wide variety of animals are owned by BVS employees which lends first hand knowledge to the care that is provided. The staff is aware of the bonds humans develop with their companion animals as well as the economics surrounding livestock, resulting in honest and sincere information being provided to determine the best care possible for the clientele and their animals.
The Doctors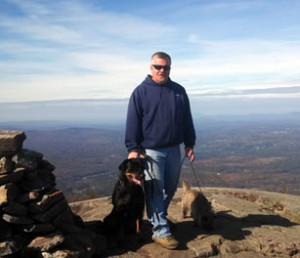 Dr. Matt Mason grew up in Northfield, NH and graduated from UNH in 1990. He was accepted at The Ohio State University College of Veterinary Medicine and completed his DVM degree in 1994. A job opportunity was available in the area upon graduation and Dr. Mason has been practicing mixed animal medicine since then. Dr. Mason provides medical and surgical care to most species of animals with concentrated interests in canine behavior and small ruminants.
Dr. Mason operates a small farm and competes in stock dog trials with his Australian Shepherds and Border Collies in his "free time". During the winter months, he enjoys snowshoeing, downhill skiing and teaching stock dog lessons as well as training his own dogs.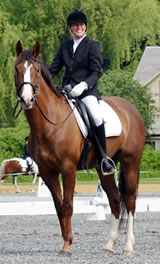 Dr. Jen Sula was raised in Goffstown, NH. She has been a lifelong "horse person" which guided her to veterinary medicine. Dr. Sula completed her undergraduate degree at UNH in 1992 and graduated from Tufts University Cummings School of Veterinary Medicine in 1996.
Dr. Sula enjoys the challenges of being a mixed animal practitioner as she spends time with both equine and small animal clientele.
When not working with animals, Dr. Sula enjoys her own. She actively shows her Irish Wolfhounds, tends to her bees and laying hens, and enjoys riding her horses. Long walks in the woods of NH are a routine part of Dr. Sula's family life.
Dr. Lesley Clark is from Lancaster, NH. She grew up showing horses in 4-H and on the hunter/jumper circuit. Animals have always been a big part of her life which lead her to a career in Veterinary Medicine. Dr. Clark completed her undergraduate degree at UNH in 2003 and graduated from St. George's University College of Veterinary Medicine in 2008 after a clinical year at The Ohio State University College of Veterinary Medicine.
Dr. Clark's workdays are spent caring for small animal and equine patients as well as occasional livestock. She enjoys the variety of challenges associated with being a mixed animal practioner.
On her days off from work, Dr. Clark spends time running with her dog and riding her horses.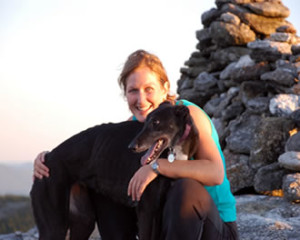 Dr. Liz Kellett grew up around New England. She graduated from the University of Vermont in 2004 where she fell in love with cows and agriculture. This lead her to pursue mixed animal veterinary training at Massey University in New Zealand where she earned her Bachelors of Veterinary Science (BVSc) degree in 2008. Dr. Kellett loves being a part of the local community and treating large and small animals alike. Her special interests include small animal surgery and livestock medicine.
You may run into Dr. Kellett and her retired racing greyhound hiking or snowshoeing the local trails. Her family shares their old farmhouse with 2 dogs. She is also a compulsive gardener and fiber spinner (by hand) in her spare time.
Our Staff
Cheryle – Office Manager since 2002
Danielle – Receptionist/Inventory Control since 2002
Jane – Receptionist/Technician since 2002
Bev – Receptionist/Groomer since 2002
Lisa – Technician since 2003
Donna – Technician/Certified Physical Rehabilitator since 2006
Pat – Receptionist since 2006
Darby – Receptionist since April 2016
Michelle – Technician since 2008
Lindsey – Groomer since 2014
Jen – Receptionist since 2015
Lily – Technician since 2018
Katie – Technician since 2020 (but returning to BVS)
Kailey -Kennel Assistant since 2019